Backyard Dangers
Backyard dangers are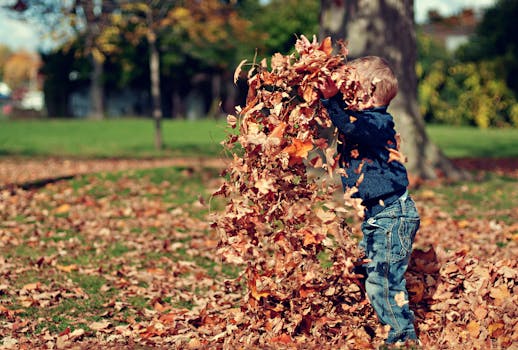 abundant but usually rare. While there are numerous backyard accidents, some of them cannot be regarded as accidents because they could have been avoided. Taking a look at your backyard, try to look out for common dangers that you need to take care of.
Backyard Dangers Include Garden Tools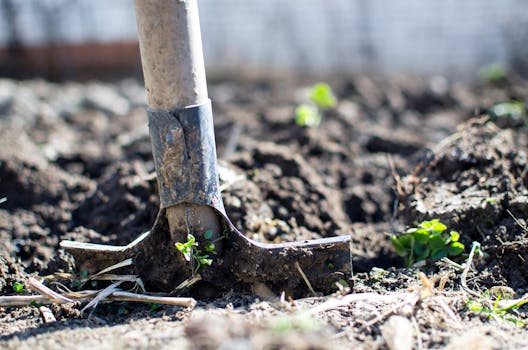 If you have a garden in your backyard, do you always remove all your tools after work? A lot of people carelessly leave those tools scattered in their backyard. For instance, rake and shovel sometimes lie around in the backyard. It won't be pleasant if any of your kids trips and falls on the prongs of the rake.
He could even step on the prongs mistakenly. When it happens, you should know that it is your fault. You should have removed the items. Another common danger is slippery grass. This is why you should always weed you backyard. Some grasses can be slippery when they are wet. They can make you slip and fall down.
Backyard Dangers Include Pesticides
Strong pesticides could also pose great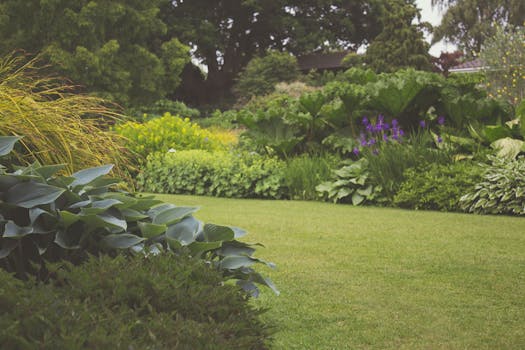 danger to you and your kids. Some pesticides can jeopardize the air quality around your backyard for days. While your immune system be may be strong enough to withstand whatever health issues may come with harmful smell given off by the pesticides, the immune system of your kids may not be strong enough. It's important to avoid backyard dangers!
For those that have a big umbrella in the backyard or somewhere within their compound, a common danger is the umbrella being blown off balance by the wind. It could just tip over or be blown off completely. Apart from the fact that it can injure anybody, it can be embarrassing when your umbrella suddenly tips over when you and your guests are right under.
Backyard Dangers Include Umbrellas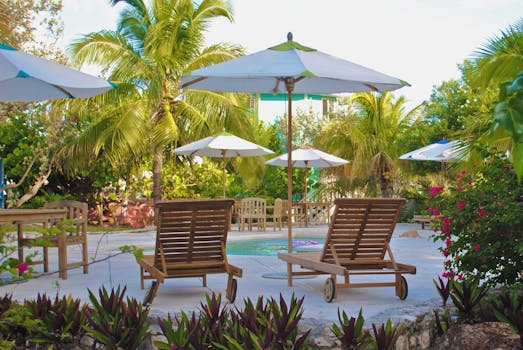 This should not be a big problem because you can now put a stop to that with different kinds of umbrella weights like patio umbrella weight, offset umbrella base weight and even cantilever. Umbrella sand bag is a very good umbrella base weight that works for all different kinds of umbrellas. You just need to fill the sand bag with sand. This will make it very heavy. The bag has a hole through which the flag pole of the umbrella can be inserted.
Sand bag are usually super simple to set up. They are also very durable because they are usually made of a very tough material so they can resist water, sun, frost and other kinds of harsh weather conditions.
When selecting your umbrella base weight, there are other qualities to think about apart from durability and toughness. You should also think about style and aesthetics. This is why the sand bag is your best bet. It is tough, it is durable and it combines beauty with style. Most importantly, it is very easy to set up. Once you have it set up, winds will no longer be able to blow off your backyard umbrella or tip it over.
The sun is another concern to watch out for. For this reason, here is a list of outdoor activities for your children.
Outside Activities in the Shade
Outside activities in the shade may be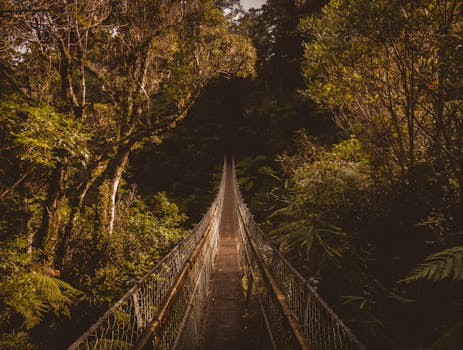 preferred for a variety of reasons; maybe your children are extremely sensitive to the sun, or in your location, it is too hot to be in the sun. In this age of media and technology, it's paramount that you help your children understand that there is more to life than sitting behind a screen all day. Get them outdoors and having fun. Here are 5 outside activities in the shade that are sure to be a hit for you and your young ones this summer!
1. Let's Go Swimming!
Swimming is a great aerobic activity, and if you have a mini blow-up pool, you can easily position it underneath a tree, or right by your house for the shade you want.

Don't have a pool? No need to worry. Here is a water-related fun idea for you to try out.
Water balloon fight!
Nothing says fun like filling up balloons with water for a water fight. To make things more interesting, divide yourselves up into teams and see which team wins.
2. Slip and Slidin'
Personally, this is one of my favorite outside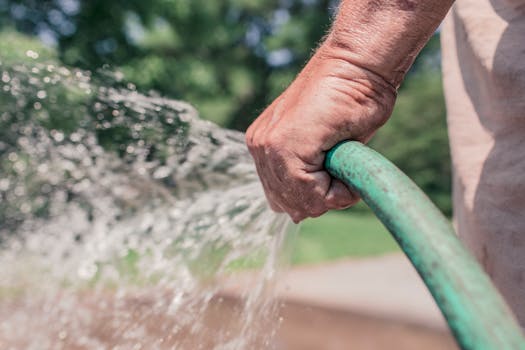 activities in the shade. You will need some painter's plastic for this one. Lay it over a stretch of grass. Make sure there are no sharp objects such as rocks or pebbles on the grass before you lay the plastic. When you are ready, grab a hose and spray the kiddos as they slip and slide on the makeshift slide.
3. Outdoor Picnics
After all that fun with water-themed games, why not have a picnic outside. All you will need is an umbrella, a picnic mat, some sandwiches, something to drink and any other finger food you might enjoy.
It's probably best to set up an umbrella ahead of time. Use umbrella base weight bags to help secure the umbrella. Remember that using umbrella weights will prevent the umbrella from collapsing and closing. There are many options for weights out there. You can use an umbrella sand bag, or a patio umbrella weight. Use whichever is more convenient for you.
4. Read a Few Chapters of You Favorite Book
Kids don't always have to be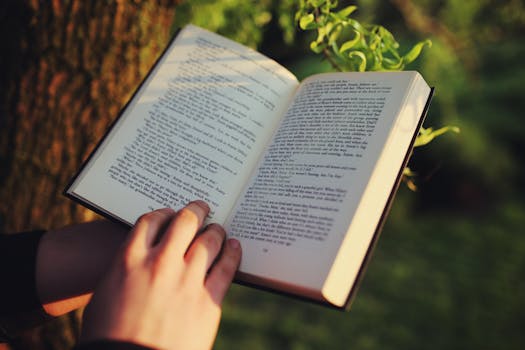 actively doing something when they are outdoors. Even the mundane task of reading a book outside can do wonders for them. Not only does the activity get them reading, but they can even discover a new interest. For example, if you give them a book to do with insects and bugs, they may end up doing a bug hunt all on their own.
Always make sure that they read while under the shade of an umbrella. Secure the umbrella with cantilever umbrella base weights so it doesn't fall and hurt them.
5. Treasure Hunt for Them
Another one of my favorite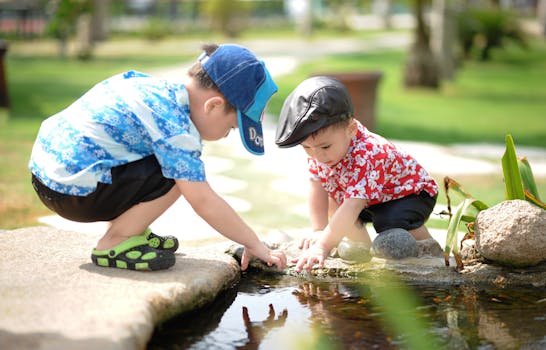 outside activities in the shade. Take a few of their toys and hide them around the yard in strategic out-of-sight places. Draw up a treasure map and see just how much fun they will have trying to find their toys. To make things more interesting, throw in a reward at the end of the hunt. For example, prepare delicious lemonade and sandwiches for them to enjoy under the cool of an umbrella at the end of their travails.
Outdoor Tree Swings Information
Outdoor tree swings are so much fun and kids spend countless hours on them. These types of swings are easy to setup and encourage your little ones to spend more time outside.
Tree swings offer kids and adults a higher suspension point, which means that they can swing faster and further than a regular swing. Weight is not a problem because trees are sturdier than the regular metal swing contraptions.
To get the best out of your tree swinging experience, you have to go buy gear. Getting your gear is vital to avoid injury and keep you and your loved ones safe while swinging. Remember to choose the right tree for this leisure activity. The tree you pick should be strong, with horizontal branches that can stand the weight of the attached tree swing straps.
Outdoor Tree Swings Safety Gear
So you are ready to setup your tree swing and you are asking yourself, how can I make this safe for the kids? Well, consider the environment first, as this will determine what gear to get.
Start with a helmet
This is the number one choice because if your child falls off the tree swing, you want to be sure that their heads are protected from any hard surfaces that can cause severe injury.
Some clumsy adults (like me) might also want to consider this as an option, especially if the tree swing straps are placed higher up the tree than the regular distance.
Safety pads can keep the bruises away
Some say scrapes, bumps & bruises means an active childhood. But what if we can avoid these annoying scrapes and play safe with simple knee and ankle pads.
Also Consider for Outdoor Tree Swings
Kids will naturally fall off swings. This might happen when they are swinging or trying to get on or off the swing. Whatever the case, wearing a safety gear will keep them safe from bodily harm.
Nothing says safety like a padded flooring
I know this might sound a bit nutty. But a padded flooring will also mean that tree swingers can have a lot of fun without worrying about the ground below them.
A badly set up tree swing can cause some pain and injury and this could be a one of the serious backyard dangers. However, keeping your tree swing area safe with a covering is a good counter measure. The floor covering doesn't have to be anything pricey, a simple duvet can do the job as well.
Conclusion
Tree swinging injuries can be
very unforgiving, and spending a few dollars on basic safety gear and standards could help you save thousands of dollars on medical bills, and not to mention the productivity time lost at the emergency room.
So now that you have chosen the perfect tree, and also set up your swing tree. You can now spend some quality time with your family enjoying the outdoors.