ADHD | How to Reduce Effects
ADHD (attention deficit hyperactivity
disorder) is a mental disorder that affects children and sometimes continues into adulthood. Any child who is suffering from this disorder has the tendency to become hyperactive and have uncontrollable impulses. They may likely have difficulty in paying attention to instructions.
Additionally, attention deficit hyperactivity disorder (ADHD) is a mental disorder of the neurodevelopmental type. It is characterized by problems paying attention, excessive activity, or difficulty controlling behavior which is not appropriate for a person's age. These symptoms begin by age six to twelve, are present for more than six months, and cause problems in at least two settings (such as school, home, or recreational activities). In children, problems paying attention may result in poor school performance. Although it causes impairment, particularly in modern society, many children with ADHD have a good attention span for tasks they find interesting.
Suggestion for Children with ADHD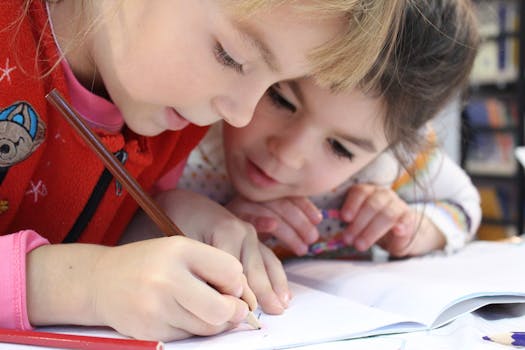 If your child is suffering from this disorder then it's I have an idea for you and your family! I really suggest to try out this new pattern. Playing outside at least one hour daily can help your child overcome this disorder. However, most parents are so careful that they don't let their child play outside the house for fear of their safety and well-being. And parents with children who have been diagnosed with ADHD are even more likely to be overprotective and prevent their children from playing inside. For this reason, most kids are kept indoors all day and not allowed to go outside except they want to go to school or go shopping with their parents.
Playing Outside
When a child gets the opportunity to play outside, it relieves him/her from mental stress that is associated with indoor activities and being constrained. There much more freedom associated with outdoor activities. Currently, recent studies have shown that the reason children spend more time indoors is simply because of technology. Think about it, we have the Xbox, Playstation, Iphones, Ipads, televisions, computers, and so so much more.
In the early 70's, playing outside the house was the norm for most children. They rode their bicycles, skates, played baseball, basketball and even soccer. Nowadays, most children spend up to seven hours in front of a screen than they do playing outside. Recent studies have shown that children spend less than 4 to 10 minutes outside and they are asked to go back inside. Overall, this is not idle and will not equip the child properly, because they are not experiencing the freedom they really need to be experiencing. It's time to let them go out and play outside at least for an hour. Children who play outside tend to be smarter, happier, less anxious than kids who play indoor.
Some of the many benefits of playing outside other than preventing ADHD are;
1.It builds the child's confidence
2.It serves as a workout and burns energy
3.It enhances the child's creativity and thinking abilities
4.It imbibes the act of taking responsibility by the child
5.It makes the child think faster
6.It relieves a lot of stress and fatigue
7.It makes the child happier
8.It makes the child more social
9.It makes the family happier overall
10.It gives the child a sense of freedom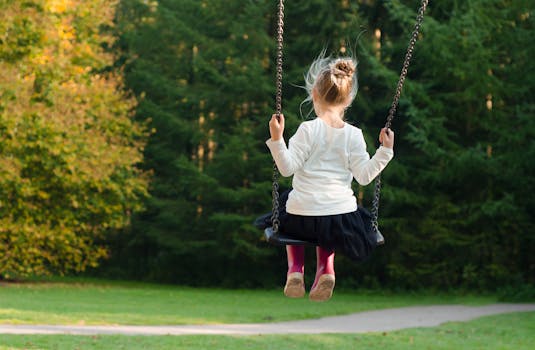 All you have to do is to ensure that an adult is close by to watch and monitor the kids while they play. You can also decide to get them some outdoor playing toys to keep them company. Or you can get them Tree swing straps, Swing straps, Tree swing hanging straps, Tree swing hanging kit, Tree swing hanging kit, Swing straps for tree, tree swings and Swing hangers.
This outdoor playing kit needs to be supervised by an adult to ensure the safety of the children. Let the children enjoy their childhood and give them the opportunity to play outdoor. This would also save the child the chances of being diagnosed with ADHD. Get any of those tree swing straps for the children to play with today to reduce the risk of ADHD. Let the children play
A New Reason for Kids to Spend Time Outside
The NPD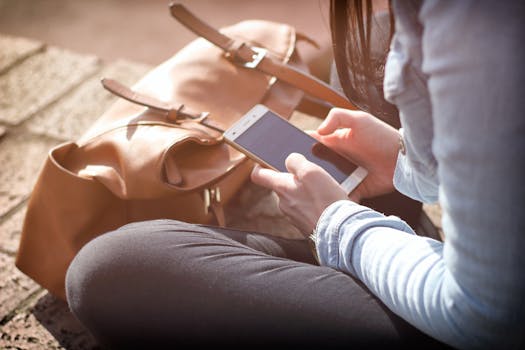 says that 91% of children living in the US between the ages of 2 – 17 play video games on a daily basis. This figure has increased by almost 13% since the last study in 2009. What is most worrying is that the age group for which gaming has increased the most is the 2 – 5 age range. There needs to be another reason for kids to spend time outside.
There is an entire generation of children that will never know the joys of playing outdoors if parents don't put in some effort.
One of the best ways to get children moving and going outside is to install a swing set for them. Here are the top 3 benefits of having a swing set.
Gets Children Moving
Spending all day glued in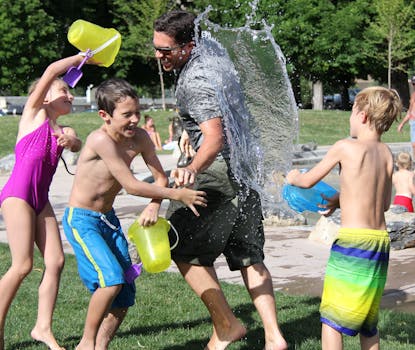 front of a screen is not healthy for anyone, let alone children as can be seen from the following statistic:
Child obesity rates have more than doubled since 1970 from 7% in 1980 to an incredible 18% in 2010.
We all need exercise. Having a swing set in your backyard will give your children incentive to get up and go outside. The energy needed to play on the swings will give them their daily dose of much-needed exercise.
Setting up a tree swing is a wonderful idea if you have strong sturdy trees in your backyard. Remember to secure the swing with tree swing straps. To set up a tree swing, all you will need is a tree swing hanging kit, some swing hangers and swing traps. You will find videos on YouTube to help you know where to start if you have no idea.
Playing on swings boosts social interaction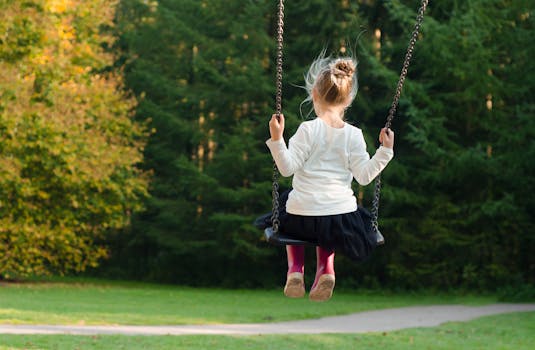 Playing on a swing alone is fun, but having someone else play with you can make it doubly fun. The interaction and communication your child will have while engaging with other children will go a long way in building their social interaction skills.
They will learn how to coordinate and share, how to be considerate and not be selfish. All these are important character traits for any person. It's highly unlikely that your child will learn these social skills while playing Mortal Combat on their PlayStation. Another reason for kids to spend time outside is to take a break from all the digital activities that are available to kids in this time in society
Swinging Improves Coordination
Another great reason for kid
s to spend time outside comes from the benefits that come with tree swings. Just take a moment to think about the coordination that must take place for you to remain on the swing set and not fall down. Your body has to learn that it's not going to fall off the seat. Your body has to develop balance. The vestibular system is the system of the inner ear that helps develop proper balance. It is stimulated by swinging and becomes stronger as you swing more. This is why children get comfortable enough to swing higher and higher. Their bodies are comfortable enough to know that they won't fall.
Other Notable Benefits of Swinging
Swinging develops and strengthens core muscles.
Swinging stimulates the region of the brain responsible for focusing.
Perceptual skills are developed by swinging.
Gross motor skills which are needed for activities such as running and jumping are also developed by swinging.
So are fine motor skills which are essential for giving grip strength and allowing hand and arm coordination.
Conclusion
As can be seen, tree swings and tree swing straps are a great reason for kids to spend time outside getting a swing set for children is definitely one sure-fire way to get them outside and having fun. All you need to keep in mind is to get proper tree swing hanging straps or swing straps for tree so that there won't be any accidents.
Happy swinging!
For a Tree Swing Hanging Kit, Consider This
Buying a tree swing hanging kit is a fantastic way of incorporating great benefits into your child's playtime routine. Swinging has been proven to be immensely beneficial with the abundant sensory experiences it offers to children. Not only can your child be in steady motion, they can also feel the tug of gravity. Tree swing hanging straps let your child experience constant movement and this is known as sensory integration. We provide the best quality swing straps for a tree that gives your child a wholesome experience. Using only the highest quality wood and rope, when the child feels the swing straps, it creates the base for multifaceted things that the child will eventually learn in the future. Not only are our tree swing hanging straps beneficial to children, but adults can derive tremendous benefits too. Our tree swing straps are designed to reduce stress and accompany your natural environment.
Finding the Right Tree Swing Hanging Kit
With plenty of swing sets
available in the market today, finding the right swing set for yourself is what is most important. A tree swing is the finest kind of swing as it helps significantly with sensory integration. Think swinging amidst nature, looking up and enjoying the green serenity nature has to offer. Swinging on a tree is not only memorable for children but for adults as well.
Consider SafeTree Tree Swing Hanging Kit
At SafeTree Swings, we provide sturdy swing hangers that are made using the right materials. You don't need to fret about rusting, or your child's hands getting injured due to the metal chains usually present on other tree swing straps. Rhino Products guarantee utmost safety and ensures you are in good hands while using our products. We highly recommend buying a sturdy tree swing made of solid wood for optimum security.
Enjoy the fresh air and the shade of the tree while using our tree swing hanging kits. While swinging is highly beneficial to both children and adults, swinging with a wooden tree swing is much better. With a stylish ergonomically designed tree swing, you can add some oomph to your garden area. Made using the most durable materials that guarantees 100% satisfaction, our tree swing hanging straps are one of a kind. With great emphasis on safety, we at SafeTree endeavor to create the perfect environment for you and your child to enjoy the bounties of nature and benefit from nature.