Transform Your Backyard with These Playground Ideas!
Creating your own playground for
your kids has never been easier. Here are some of the best ideas you can use to create an instant DIY backyard playground. Your kids are going to love you even more after this, we promise. Here are our Top 4 DIY Backyard Ideas to Create a Playground…
1. Chalkboard Walls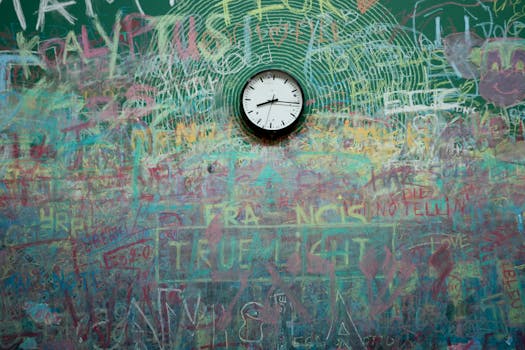 We all know that children have a tendency to draw. Unfortunately, house walls are not the best idea. This is why we propose getting them outdoor chalkboard walls. These chalkboard walls are great because you never have to worry about cleaning them, or chalk dust hanging in the air indoors! It also gives your kids an opportunity to actually go outside and be creative. This is a really cool idea to create a playground.
2. Install a Swing Set
Swings are one of the ultimate all-time-outdoor favorite pastimes for many kids. If you have a good sturdy tree in the backyard, all you need are tree swing straps, a tree swing hanging kit, some rope and wood for the seat and you are all ready to go. You will learn how to transform your backyard.
Make sure the swing straps for tree are securely fastened before the kids have a go at the swing. Adjust the swing hangers if there are any loose ends to prevent accidents.
3. Install a Tire Swing
A great item to create a playground. If you don't have access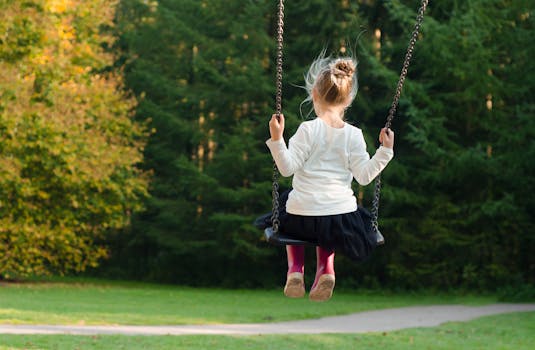 to a store-bought swing set, or can't craft one out of wood, then go for the next best thing – a tire swing. We promise the kiddos won't know the difference if they are young. They will just be so happy to have a swing.
Once again, safety comes first. Make sure you have the right swing straps for your tire swing. If you go for a tree swing, make sure you purchase the correct tree swing hanging straps to secure the tire swing.
4. Create a Sand Box
One of my favorite items to create a playground. To recreate a beach setting, all you need are four wooden beams, painter's plastic, and enough sand to fill the sandbox you are about to create.
Choose an area of your backyard that would be suitable to place your sandbox, ideally somewhere with shade and where you can monitor your kids from the house.
You will learn how to transform your backyard.
Place the painter's plastic on the ground. You can choose to secure it by hammering a nail on each of the four corners of the plastic into the ground. Make sure each nail is completely secured into the ground and won't cause harm.
Then place the four wooden beams on top of the plastic, firmly securing the plastic in place.
Place beach chairs alongside the sandbox for your own relaxation.
Sit back and enjoy as you watch your kids delight in the makeshift sandbox.
Conclusion
It has never been easier to create a playground in your backyard than today. We hope you enjoyed these DIY ideas. Go create a playground!
High Quality Backyard Steps
Saving cost and protecting your
environment are naturally the two most important things to put into consideration when trying to make your backyard look lovely. You will learn how to transform your backyard.Incorporating an eco-friendly design and easy (or low maintenance features) into making your high quality backyard landscaping will help you save the environment, save costs (as the area will require little or no maintenance) and provide a beautiful, enticing backyard. Here we have highlighted a few tips to help you achieve this.
Acquire Long Lasting Materials for your Backyard
Designing a low maintenance, high quality backyard must include using only sustainable materials when it comes to buying your backyard furniture, tree swing straps, umbrella base weights and umbrella covers. If you acquire durable materials, you will have little or no need for maintenance. In addition, buy your materials from manufacturers who provide a lifetime warranty.
Cover Parts of the Space With Gravel
Covering parts of your backyard with either gravel, or cheaper alternative surface covers will ultimately reduce the amount of maintenance. Plant ground cover. Ground cover has numerous advantages over grassed lawns. They hug the ground and require little mowing. No additional watering or pesticides and herbicides are needed.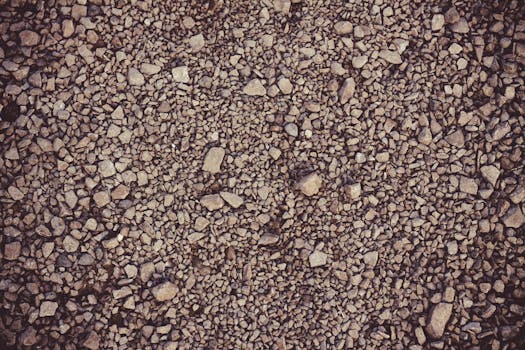 Creeping perennials (many of which smell wonderful) can be used for ground cover lawns. They need very little maintenance and will feel very soft underfoot. There will be no need to water those areas as it is just gravel or ground cover. Besides that, other standard maintenance practices would be averted.
If you Must Plant Choose Only Native Plants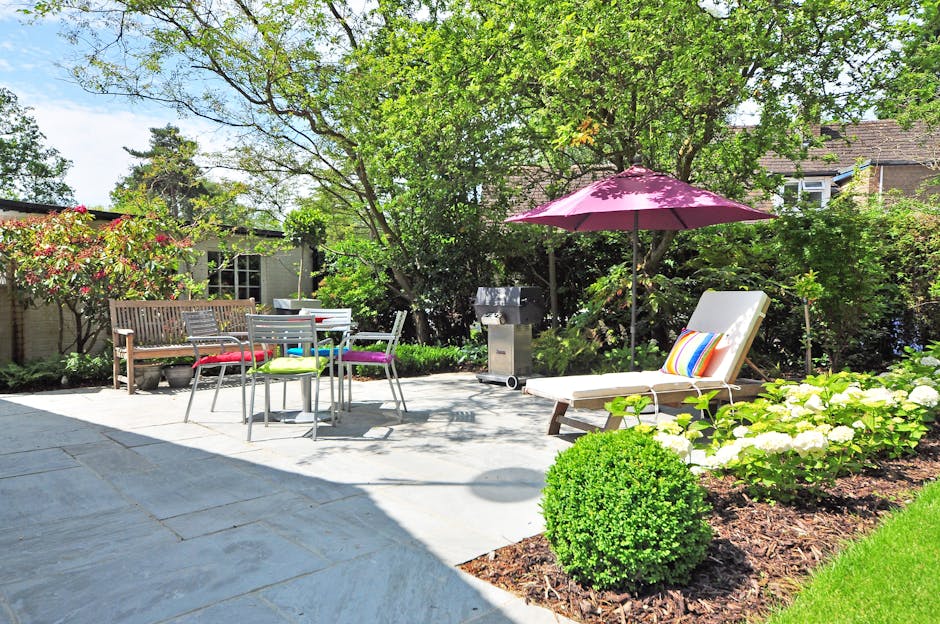 When contemplating the trees and plants for your backyard, look for those native to your region. Native plants and trees attract and provide habitat for birds, butterflies, as well as other beneficial local wildlife. Once established, native plants may require very little maintenance practice because they are already naturally resistant or immune to the local pests and diseases in the region. They will not need herbicides, pesticides, fertilizers or supplemental watering. Thus less maintenance is required. Native plants are inexpensive to maintain besides been environmentally friendly.
Harvesting rainwater remains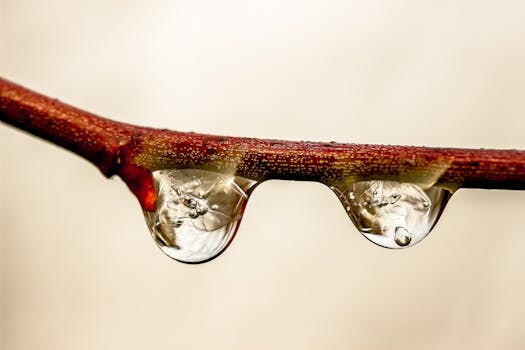 the simplest way to keep your backyard landscape green. You will learn how to transform your backyard. Stored rainwater can be used to water flowers, plants, and vegetables, thus ultimately reducing the amount of household water usage outdoors. Whether you decide to use rain barrels, rain chains or cisterns, you will be improving your water footprint by using a rainwater harvesting technique.
Final Thoughts
Low maintenance and holistic backyards will look natural and protect your environment. They will save you plenty of money and (following initial implementation) will require easy maintenance practice (with just minimal effort) if necessary. Following these tips above will help you create a beautiful high quality backyard that is very low maintenance.
Types of Swings
Types of swings – there are an incredible amount of swings in the world! Just think about it. You will learn how to transform your backyard. A swing is a hanging seat, often found at playgrounds for children including adults, at circus for acrobats, or on a porch for relaxing, although they may also be items of indoor furniture, such as Latin American hammock or the Indian oonjal. There are many more types of swings that can even be used for beds or decorations!
The seat of a swing may be suspended from chains or ropes. Once a swing is in motion, it continues to oscillate like a pendulum until external interference or drag brings it to a halt. Swing sets are very popular with children.
Types of Swings on Playgrounds
On playgrounds, several types of swings are often suspended from the same metal or wooden frame, known as a swing set, allowing more than one child to play at a time. Such swings come in a variety of sizes and shapes. For infants and toddlers, swings with leg holes support the child in an upright position while a parent or sibling pushes the child to get a swinging motion. Some swing sets include play items other than swings, such as a rope ladder or sliding pole.
For older children, swings are sometimes made of a flexible canvas seat, of rubberized ventilated tire tread, of plastic, or of wood. A common backyard sight is a wooden plank suspended on both sides by ropes from a tree branch. You will learn how to transform your backyard.
Types of swings
Tire swings are a form of swing made from a whole tire. These are often simply a new or used tire hanging from a tree on a rope. On commercially-developed playground swing sets, oversized new tires are often reinforced with a circular metal bar to improve safety and are hung on chains from metal or wooden beams. They may hang vertically or hang flat, suspended from three or more points on one side. The flat version can hold three or more children. Pumping is achieved by using one or two of the three chains attached to the swing, and two (or more) children can pump in turn.
Tire swings can also be used in spinners,
where the occupants use their feet to propel the tire.
Natural swings may be created by lianas (creeper plants) in a subtropical wild forest like Aokigahara forest near Mount Fuji.
Rope swings are swings created by tying one end of a length of rope to a tree branch, bridge, or other elevated structure. A knot or loop is usually put on the other end to prevent fraying and help the swinger stay on. Rope swings are often situated so that those swinging on them can let go and land in water deep enough to cushion the fall and to be swum around in.
The incorporation of a short board such as a skateboard in which the rider stands is called swing boarding. It is made safer by the use of an attached board and a harness for the rider.
Baby swings are swings with a bucket shape with
holes for the child's legs, or a half-bucket shape and a safety belt, that is intended to reduce the likelihood of a very young child from falling out, however, there have been a large number of well-publicized incidents in which children and adults have become stuck in these swings.
Porch swing is a swinging, conventionally painted wood, bench-like seat intended primarily for adults. The swing's suspension chains are permanently mounted to the porch ceiling; and the seat is typically large enough to seat about three people, with an armrest at each end. Porch swings are an alternative to using rocking chairs or gliders outdoors.
Canopy swing is similar to a porch swing, but it is hung on a separate frame and is usually portable. The name is derived from a canopy installed as a sun shade.
Kiiking is a sport played in Estonia wherein players attempt to rotate 360 degrees around a spindle, on a long swing consisting of a seat hung with steel bars – instead of with ropes or chains.
Hammock swing is a portable (removable) bed-swing made of lightweight material such as canvas, netting (or as little as two ropes), typically suspended between two trees or attached to a hammock stand.
Dangers of All Types of Swings
You will learn how to transform your backyard.
Swings cause some injuries. The most common injury is due to a fall, either by unintentionally letting go of the ropes or chains or by deliberately jumping out of the swing. Less commonly, the person using the swing will bump into or kick another person who is walking or playing too near the swing or, especially with improperly located home equipment, will bump into a fence, wall, or other fixed object. Swings are also associated with strangulation or hanging injuries, usually because the child was wearing a piece of clothing or other item became entangled in the swing.
Conclusion for Types of Swings and Transform Your Backyard
Swings are the most common cause of injury related to playground equipment at private homes, but a much less common cause of injury in public or school playgrounds, where injuries from climbing equipment dominate. Injuries from swings primarily affect school-age children, but preschool-age children also have a significant risk on swingsets at home. You will learn how to transform your backyard.